scriptWorks
At scriptWorks
We believe the story is the key factor in the success of any film
We develop screenplays with focused and dynamic stories that work
We only take on projects that we believe can work
Based in Melbourne, we work with producers, writers, directors, distributors, broadcasters and funding agencies to deliver screenplays that work for the audience.
---
Who we are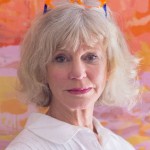 The Australian Writers' Guild honoured Karin with the Dorothy Crawford Award For Outstanding Contribution to the Profession, recognising her services as a writer, script editor, teacher and development executive. She is also the recipient of the Guild's Richard Lane Award for Services to the Guild.
Read more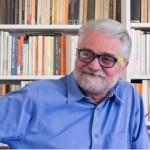 Michael is the creator and co-writer of the award winning feature film, Shame, which was invited to many festivals, beginning with the New York Museum of Modern Art 'New Directors, New Films'. It went on to worldwide theatrical distribution and was remade as a telemovie for US Lifetime cable.
Read more
---
What we do
---
Contact us
Send us your synopsis
Send us your synopsis and we'll tell you within three business days if we are able to assist.
---
Endorsements
'The Screen Hub Guide to Script Format by Michael Brindley – this is a great guide for anyone starting out on the script writing adventure. Simple clear instructions. Confidence building. Just great stuff. Get hold of a copy before you begin.'
Tarni James,
Executive Producer, ABCTV
'I'm proud of what we've done and I want to say thank you for all your persistent and consistently expert editing, comments, advice and assistance and, of course, for your terrific episode 6…'
Email to Michael Brindley from Geoffrey Atherden,
Creator, Writer & Producer Grass Roots – two days before Series I went to air.
(Series I won 5 AFI Awards, including Best Drama and Best Script)
'Karin Altmann gives brilliant, direct, inspiring notes, with an eye both to the writer's true intent and the market. As a script consultant and writer myself, I am so grateful to have her as the go-to I trust most for notes on my own work.'
Wendall Thomas,
Writer and Script Consultant
'It was Karin's attention to the logic of our script, identifying and tightening the essential moments of the Jasper's journey that helped push the story at crucial times. Her guidance in the development process was definitely key to having a story that worked. That's how we got to the Oscars.'
Anthony Lucas,
Director and Animator,
Oscar® Nominee for
The Mysterious Geographic Explorations of Jasper Morello
'Karin Altmann's craft skills, cleverness and compassion make her the perfect person to work alongside. You may get tough love and rigour, but you'll also get humanity, insight and joie-de-vivre. Can't wait to show you the results of our joint creativity on screens across the world!'
Tania Chambers,
Producer, and former Chief Executive, ScreenNSW and Screenwest,
Feisty Dame Productions
'Karin brings a wealth of development experience to her script editing work and consulting in the cutting room. She has a razor sharp eye for sequences that develop character and story and she knows how to lace them together to create a coherent and emotionally engaging story. She is equally ruthless with sequences that stray from the primary story line. Her work with writer/director Nicole Ma on Putuparri and the Rainmakers was instrumental in the success of the finished film and most importantly Karin's wicked sense of humour makes her a delight to work with.'
John Moore,
Producer,
Putuparri and the Rainmakers
'If you are looking for insightful, passionate and honest script advice underpinned by strong craft skills and knowledge, you will be looking to work with Karin Altmann. Karin can identify and unlock the potential of both drama and documentary projects, and is able to articulate the problems and the solutions. Furthermore, she understands the parameters of the industry and the marketplace. She CAN advance your project.'
Lori Flekser,
Former Director of the Film Development Division,
Screen Australia
'Your advice and support has helped me improve my understanding of creative writing in general… I'd like you to know that some of the explanations and tools you gave me have been an immense help. I really do appreciate the time you gave to me and the techniques for re-thinking storylines that you suggested and helped me understand…. I must say that Midnight Run will now forever remain a favourite film of mine. You were completely right about it!'
James Cocquillat,
Games Developer and Co-writer of Reign of Terror for Chaosium Inc.
'Karin's incisive comments, her understanding of structure and her willingness to give really honest, often challenging, feedback was instrumental in helping us take our film to another level. She'll be my first port of call on future projects.'
Jane Castle
Director
When The Camera Stopped Rolling.